Canon Singapore Recognised as a Top Employer in Singapore by Influential Brands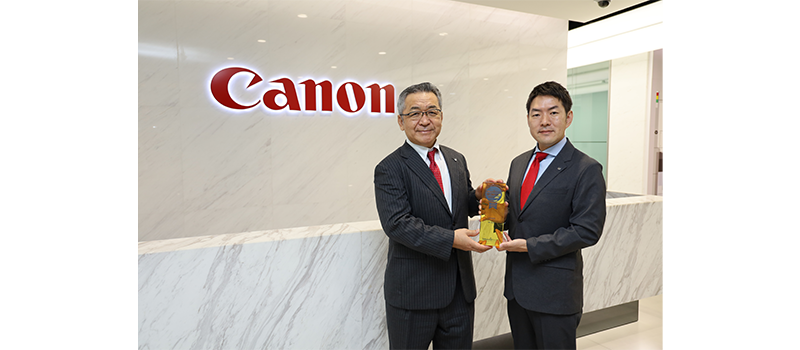 SINGAPORE, 23 November 2022 — Canon Singapore Pte. Ltd. (Canon Singapore) today announced that we have been recognised as a Top Employer by Influential Brands. Leveraging on more than 20 years of business knowledge, know-how and expertise in Asia, Influential Brands is a platform that celebrates "Champions of Excellence" in Asia through recognising organisations for their successful brand and employer efforts that have added value and left a significant impression in their respective industries. It is a highly recognisable trademark of business excellence among Business Leaders in Asia.

"We are truly honoured to receive this award as a Top Employer in Singapore. This recognition is a testament to our continuous efforts and commitment to drive engagement with our employees, understand their voices and promote a vibrant and passionate company culture. Canon's corporate slogan in Asia, 'Delighting You Always', has always been our promise to both customers and employees alike. I strongly believe that when our people feel supported by the company, it will empower and drive them to delight customers even further. I'm proud to work with such a great team of people to bring a Big Smile to all our customers!" said Mr. Kazutada Kobayashi, President and CEO, Canon Singapore.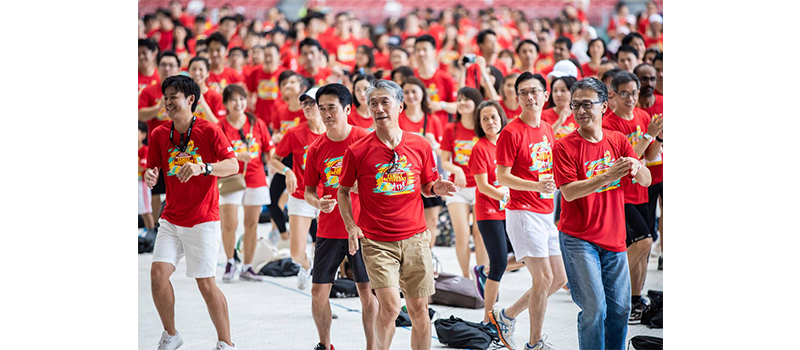 With employees as a key element of our continued success, Canon Singapore ensures open channels of communication and constant engagement are maintained. This includes monthly CEO address to keep employees abreast of company's performance and strategic directions, among others. In addition, feedback from employees are collected via pulse surveys and stay-in interviews, as a gauge of the engagement level. Activities related to sports, self-enrichment and social bonding are regularly organised by the Staff Recreation Club, to cater to different interests. Employees also actively participate in the company's Corporate Social Responsibility (CSR) related activities as volunteers to do their part for the community.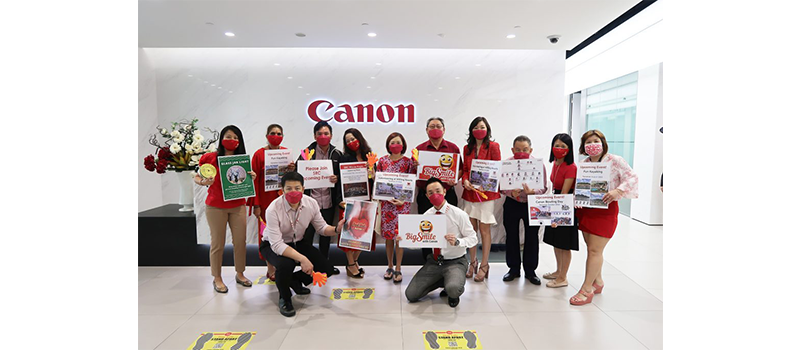 Over the years, Canon Singapore has established a strong foundation of corporate culture which resonates with many of our employees. There are many unique corporate culture initiatives and activities to engage and delight our employees, some of which include Red Hot Passion, Big Smile with Canon and Do with Full Swing. Through these initiatives, Canon Singapore seeks to motivate employees to stay passionate in all that they do and take pride in their work. Our senior management has always been actively involved in our corporate culture activities and this in turn, encourages active participation across the company.

Despite changes and uncertainty due to the Covid-19 pandemic, Canon Singapore has remained resilient and adaptable, taking on different approaches in collaborating with each other, through a mix of virtual and onsite meetings. The company has since adopted a new hybrid working arrangement to balance the business needs with that of the employees. With constant activities to engage our employees, our corporate culture stayed strong amidst work-from-home practices.


About Canon Singapore Pte. Ltd.
Canon is a global leader in photographic and digital imaging solutions. Canon Singapore Pte. Ltd. is the headquarters for South & Southeast Asia driving sales, marketing and service strategies. Besides handling the domestic market, the company covers 22 other countries and regions including subsidiaries in India, Malaysia, Thailand and Vietnam. The parent company Canon Inc. has a global network of more than 300 companies and employs about 180,000 people worldwide. Canon is guided by its kyosei philosophy that focuses on living and working together for the common good.

More information is available at https://sg.canon.