Canon Strengthens Brand Awareness of Ink Tank Printer Lineup in Asia1 with MegaTank Rebrand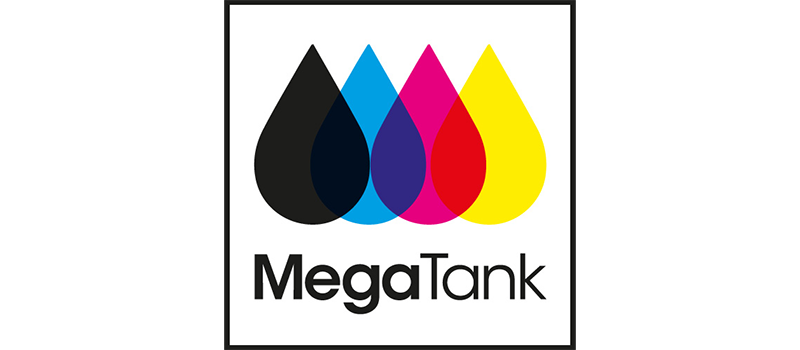 SINGAPORE, 5 September 2023 — Canon today announced the rebranding of its PIXMA and MAXIFY ink tank printers lineup to PIXMA MegaTank and MAXIFY MegaTank. This rebrand embodies Canon's advances in inkjet printing technology that deliver class-leading page yields for home offices and small businesses, and conveys our commitment to providing prints of the highest quality across a variety of applications at incredibly low costs.

"We are proud to showcase our latest inkjet printing innovations with the MegaTank rebrand, reaffirming our commitment to class-leading page yields. Optimized for home offices and small enterprises, our advanced technology emphasizes quality without compromise, delivering mega benefits with cost effectiveness. The Canon MegaTank lineup embodies our dedication to providing superior printing solutions across diverse needs." Said Edwin Teoh, Head of Marketing, Singapore Operations, Canon Singapore.

The MegaTank sub-brand represents the best characteristics of Canon's ink tank printer series:

1. High Yield Ink Bottles for Ultra Low-Cost Printing
MegaTank represents the best of Canon's research and development in high yield inkjet technology. With high yield up to 14,000 pages2 on a single set of replacement ink bottles, users can print more while spending less, making it an ideal choice for homes, home offices, small businesses, and beyond.

2. Unparalleled Ease of Use
User-friendliness has always been at the heart of Canon's Ink Tank Printers. The new MegaTank sub-brand combines effortless installation, intuitive operation, and seamless connectivity for a hassle-free printing experience.

3. Easy Maintenance with Removable Maintenance Cartridges
MegaTank printers feature easily removable maintenance cartridges that are available from retail stores, so replacement is swift and straightforward. Users can enjoy uninterrupted productivity without unexpected visits to the service centre and time-consuming maintenance processes.

4. High-Quality Printing on Documents and Photos
Premium print quality can be assured with the MegaTank series, as it brings forth high-resolution printing that captures the finest details, be it crisp text documents or vivid photos. The MAXIFY MegaTank lineup even features pigment inks that create water resistant3 documents, to mitigate impact from accidental spills.

5. Catering to All Needs
The Canon MegaTank lineup starts from essential models for home and home offices, to business-centred configurations catering to larger offices and small businesses. The MAXIFY MegaTank series also include productivity features such as auto duplex printing for resource conservation, swift print speeds to boost efficiency, extra-large paper cassettes for bulk printing, and the inclusion of pigment ink for water-resistance3 on documents and exceptional print longevity.

For more information about the new MegaTank lineup, please visit https://sg.canon/en/campaign/inkjet/refillable-ink-tank-printers.


About Canon Singapore Pte. Ltd.
Canon is a global leader in photographic and digital imaging solutions. Canon Singapore Pte. Ltd. is the headquarters for South & Southeast Asia driving sales, marketing and service strategies. Besides handling the domestic market, the company covers 22 other countries and regions including subsidiaries in India, Malaysia, Thailand and Vietnam. The parent company Canon Inc. has a global network of more than 300 companies and employs about 180,000 people worldwide. Canon is guided by its kyosei philosophy that focuses on living and working together for the common good.

More information is available at https://sg.canon.
---
1 Covering Bangladesh, Bhutan, Brunei, Cambodia, Hong Kong, India, Indonesia, Malaysia, Maldives, Mongolia, Myanmar, Nepal, Pakistan, Philippines, Singapore, Sri Lanka, Taiwan, Thailand and Vietnam.
2 14,000 pages is a composite yield based on standard quality mode, on a replacement set of Cyan, Magenta, and Yellow ink bottles for the GX5070, GX5570, GX6070, GX6570 and GX7070.
3 Based on testing performed in accordance with ISO1179:2000 information and documentation standard - Permanence and durability of writing, printing and copying on paper. This feature is not guaranteed in all cases.