Canon Launches image.canon, a New Camera Cloud Platform

SINGAPORE, 13 February 2020 – Canon announced today the launch of image.canon, a new cloud platform that connects Canon cameras with users' PCs, smartphones and external web services. Set to commence operation on April 14, 20201, image.canon will enhance the post-shoot workflow and provide a new way to experience the joy of photography.

Based on the concept of a "connected camera" linked to the cloud, image.canon enables users to automatically2 upload image and video files3 in their original quality straight from cameras equipped with automatic image transfer functionality, such as the currently-in-development EOS R5, via Wi-Fi. Serving as a hub for users' content, image.canon makes possible the transfer of image files to connected PCs, smartphones and external web services. The service provides new ways to enjoy photography and caters to a wide range of photographers seeking to improve their post-shoot workflows. This includes professionals who want to enhance their creative process, enthusiasts who want to streamline image editing and entry-level users who want to enjoy casual photography and share their images on social media.

Beginning with the currently-in-development EOS R5, future Canon cameras equipped with automatic image transfer functionality will store uploaded images and videos files for up to 30 days4. After the 30-day period, users can opt to continue storing the uncompressed data by migrating it to a 10 GB long-term storage account5.

From its launch at the start of April 2020, the image.canon service will make possible the automatic transfer of images to users' accounts on such services as Google Drive. Starting from June, image.canon will expand both its partnership with Google to include original quality backup with Google Photos via Google One, a membership plan for expanded storage, and its partnership with Adobe Creative Cloud (membership plan). In addition to automatic transfer of images and the ability to edit images in their original quality on partnered services and applications, image.canon will make it easier for users to store and share their images.

As AI and 5G technologies are implemented, Canon will continue to propose new ways to capture images and enjoy photography by enabling cameras to communicate in both directions, such as remote, real-time editing of photos and videos captured at outdoor events, cloud-based RAW image data editing and capture assistance tailored to users' preferences.

More information on the functions and features of image.canon can be found in the appendix below.

​​​​​​​
​​​​​​​About Canon Singapore Pte. Ltd.
​​​​​​​Canon is a global leader in photographic and digital imaging solutions. Canon Singapore Pte. Ltd. is the headquarters for South & Southeast Asia driving sales, marketing and service strategies. Besides handling the domestic market, the company covers 22 other countries and regions including subsidiaries in India, Malaysia, Thailand and Vietnam. The parent company Canon Inc. has a global network of more than 300 companies and employs close to 200,000 people worldwide. Canon is guided by its kyosei philosophy that focuses on living and working together for the common good.
​​​​​​​
​​​​​​​For more information, please visit the Canon website at https://sg.canon.
​​​​​​​
​​​​​​​Appendix
​​​​​​​
image.canon Functions and Features​​​​​​​​​​​

Upload of files in their original quality3
Users of Canon cameras can upload image files3 in their original quality to image.canon via Wi-Fi and store them for 30 days4.

Up to 10 GB of long-term storage
Users who want to save image files in their original quality after the 30-day period can migrate the data to a 10 GB long-term5 storage space.

Direct image uploading via Wi-Fi
Beginning with the currently-in-development EOS R5, future Canon cameras equipped with automatic image transfer functionality will be able to store uploaded image and video files for up to 30 days4.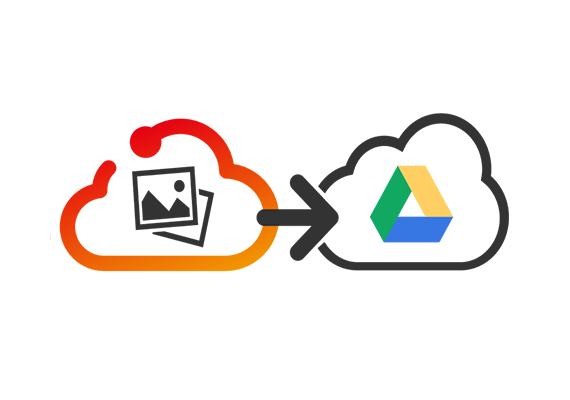 Automatic transfer to external web services
Files on image.canon can be automatically transferred to such services as Google Drive. Starting from June 2020, additional partnerships with Google Photos via Google One cloud storage, a membership plan for expanded storage, and with Adobe Creative Cloud (membership plan), thus greatly improving post-shoot workflows.
Google Drive, Google Photos, Google One and YouTube are trademarks of Google LLC.
Adobe, Creative Cloud are either registered trademarks or trademarks of Adobe in the United States and other countries.
Wi-Fi® is a registered trademark of the Wi-Fi Alliance.
Other company names, products and services mentioned in this document are trademarks or registered trademarks of their respective owners.
---
1 The CANON iMAGE GATEWAY Online Album Service will end operation on March 31, 2020, and image.canon will be a successor to the service. From the beginning of the data migration period on April 1, 2020 until its completion, users will not be able to access any image files or albums already uploaded to the service. (Text in italics edited on March 19, 2020.)
2 All Canon cameras released before the EOS R5 will, at minimum, support manual file transfer. Manual file transfer will be enabled from the start of the new service in April 2020. Automatic file transferring, available for cameras equipped with the automatic file transfer function, beginning with the currently-in-development EOS R5, requires users to connect the camera to a Wi-Fi access point that has been registered in advance.
3 Original images are stored for 30 days from upload. There will be no capacity restrictions in general, however due to operational reasons to provide the service, there may be cases to restrict uploads.
4 When uploading an original image file, a thumbnail file (up to dimensions of 2048 pixels) will be automatically generated and stored. Thumbnail files can still be viewed on image.canon at any time, even after expiration of the 30-day period following the original upload.
5 Any file, including thumbnails, which the user does not access via image.canon for an entire 1-year period will be deleted from the service.