Canon Releases the Mobile Application "Mobile File Transfer" to Improve the Efficiency of the Post-shooting Workflow for Sports and Press Photographers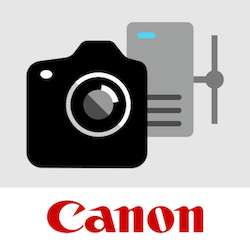 SINGAPORE, 14 April 2021 — Canon announced today that the company releases the mobile application "Mobile File Transfer" to transfer an image to an FTP server through a mobile device at the end of June, 2021 as free of charge service1.

This application is a mobile application2 for professional photographers who transfer an image to FTP/FTPS/SFTP3 server through a mobile device. Conventionally, for professional sports media or press on-site, transferring data through a fixed PC is the common method. As "Mobile File Transfer" supports the file transfer through a mobile device which has better portability, convenience and immediacy, it can improve the efficiency of the post-shooting workflow.

High-speed Transmission of 5G
The application supports 5G (5th Generation Mobile Communication System) mobile devices and it enables professional photographers to upload large numbers of images to FTP/FTPS/SFTP servers at high speed. Apart from automatic and selective image transfer, filter transfer, which transfers images based on pre-defined conditions, is also supported.

Function to Add Information for Efficient Data Transfer
Metadata, such as the photographer's name and image license information, can be added to images based on standards developed by IPTC (International Press Telecommunications Council) that major news companies and agencies participate in. Also, voice memos can be added to images transferred from the camera to the mobile devices on the application. The IPTC* metadata can be edited as well.
Product Name
Method
Release Date
Supported Camera4
Mobile File Transfer
Free Download from AppStore
End June, 2021
EOS R5
EOS R6
EOS-1D X Mark III
EOS-1D X Mark II

About Canon Singapore Pte. Ltd.
Canon is a global leader in photographic and digital imaging solutions. Canon Singapore Pte. Ltd. is the headquarters for South & Southeast Asia driving sales, marketing and service strategies. Besides handling the domestic market, the company covers 22 other countries and regions including subsidiaries in India, Malaysia, Thailand and Vietnam. The parent company Canon Inc. has a global network of more than 300 companies and employs close to 200,000 people worldwide. Canon is guided by its kyosei philosophy that focuses on living and working together for the common good.

More information is available at https://sg.canon.
---
1 It will become chargeable from next version.
2 iOS14 and higher are supported. Android will be supported in future.
3 FTP: File Transfer Protocol, FTPS: File Transfer Protocol over SSL/TLS, SFTP: SSH File Transfer Protocol.
4 The currently-in-development EOS R3 will be supported in next version which will be chargeable.
* iOS is a trademark or registered trademark of Cisco in the U.S. and other countries and is used under license.
* Android is a trademark of Google LLC.