Canon Launches Outdoor 4K Remote Camera for Video Production Which Supports Wide Range of Recording Scenarios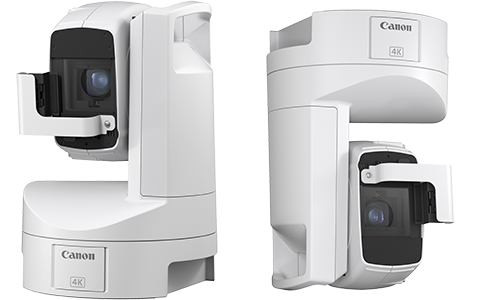 SINGAPORE, 1 December 2021 — Canon announced today the launch of the CR-X300 remote 4K outdoor camera, a new IP1 remote camera system for outdoor video production.

The CR-X300 supports a wide range of communications standards and realizes strong protection from environmental factors, making it an ideal remote PTZ (pan-tilt-zoom) camera system for video capture in such outdoor scenarios as sports broadcasts, wild animal observation, theme parks and event spaces. In recent years, there has been growing demand for video content, including large amounts of content created and streamed on-location. By expanding its lineup of outdoor and indoor remote camera systems, Canon helps contribute to more efficient and less labor-intensive visual production workflows.

Equipped with the key devices that leverage video processing technologies cultivated through Canon's history of developing professional video cameras—including a 1/2.3-inch and a DIGIC DV6 image processing platform—the new camera system makes possible high-image-quality 4K / 30P / 4:2:2 / 10bit video recording. In addition, the CR-X300 features a 20x optical zoom lens with a 29.3 – 601mm equivalent2 focal length for video capture of various scenarios from wide-angle to super-telephoto range.

The CR-X300 supports Canon's XC Protocol for IP control of visual production equipment, enabling it, alongside the company's Cinema EOS system3 and CR-N500 (released in May 2021) and CR-N300 (released in June 2021), to be operated via such means as dedicated multi-camera control devices and PC software. The system is also compatible with RTMP4 for livestreaming and NDI | HX protocol5 that supports live visual production, thus enabling users to flexibly build their own production environments.

The camera is resistant to dust and moisture, satisfying international IP65 standards for protection against water and other foreign substances. In addition, it is standard-equipped with a lens wiper and an aluminum die-cast housing, helping it stand up to use in outdoor environments exposed to strong wind and rain. What's more, the CR-X300 is compatible with the POE++6 standard, enabling the camera to be powered and controlled by a single LAN cable and thereby helping to reduce cost and labor required for installation.

The CR-X300 will be available in South & Southeast Asia region from March 2022.


About Canon Singapore Pte. Ltd.
Canon is a global leader in photographic and digital imaging solutions. Canon Singapore Pte. Ltd. is the headquarters for South & Southeast Asia driving sales, marketing and service strategies. Besides handling the domestic market, the company covers 23 other countries and regions including subsidiaries in India, Malaysia, Thailand and Vietnam. The parent company Canon Inc. has a global network of more than 300 companies and employs about 180,000 people worldwide. Canon is guided by its kyosei philosophy that focuses on living and working together for the common good.

More information is available at https://sg.canon.
---
1 Internet Protocol. A communications protocol for relaying information via internet networks.
2 35mm film equivalent. When set to 4K UHD and IS OFF or Standard and IS ON.
3 Requires firmware update (released in August 2021). Supported models: EOS C300 Mark III and EOS C500 Mark II. Support for additional models to be gradually introduced.
4 Real-Time Messaging Protocol. A standard developed by U.S.–based Adobe designed for transmission of audio, video, and data for media streaming and playback.
5 A communication protocol developed by U.S.–based NetTek that supports live video operation over IP networks.
6 Power over Ethernet. Refers to technology that provides electrical power to a device using a LAN cable. POE++ designates support for devices that consume large amount of power.